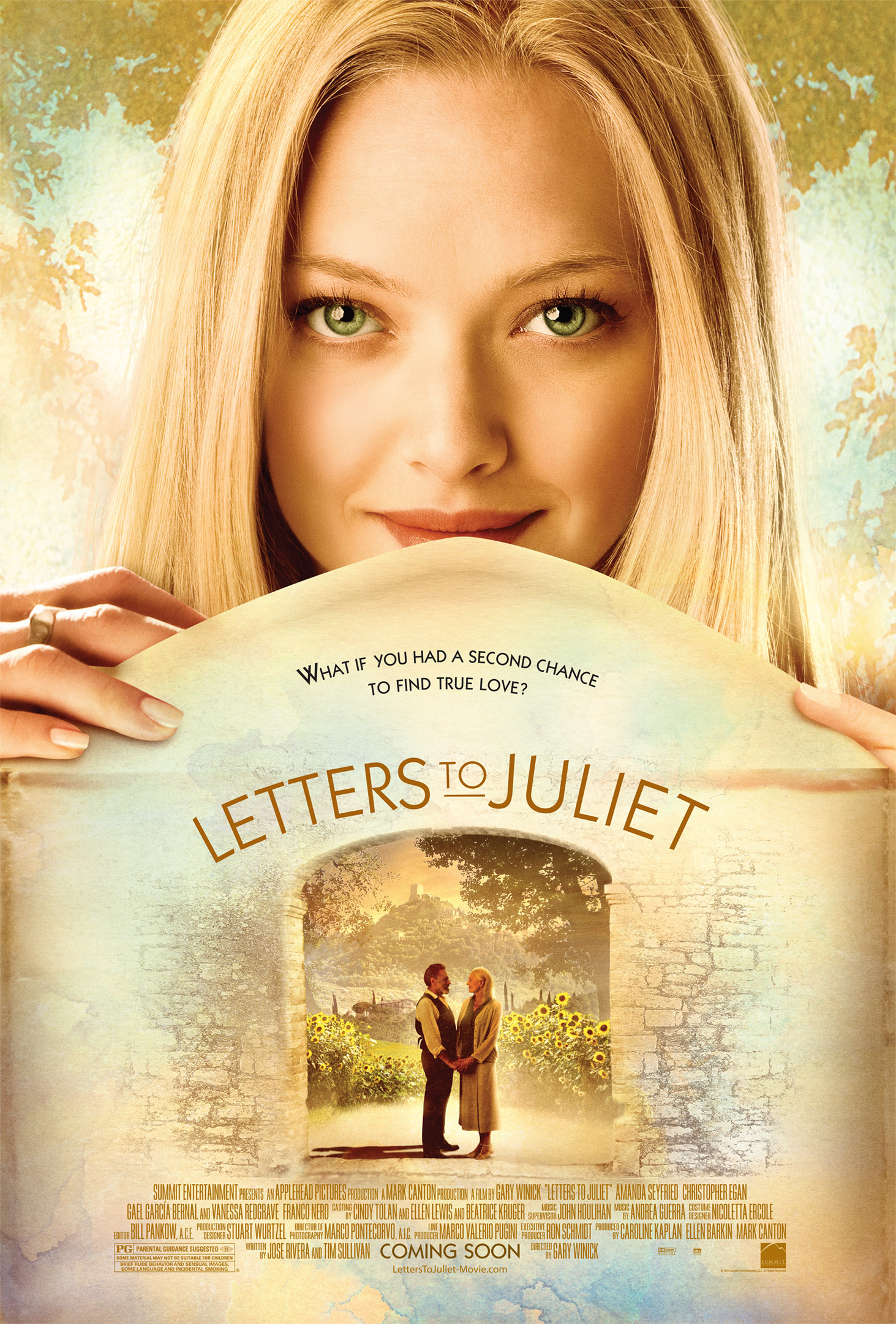 Hi there! It's Fred Turd, the movie nerd!
ChismeTime.com is giving away tickets to advance screenings for "Letters to Juliet" in NY, LA, Miami, Chicago, Dallas, Houston, San Antonio, Albuquerque, McAllen, San Francisco, San Diego and Phoenix. 
Summit's new romantic comedy stars Amanda Seyfried (Mean Girls, Mamma Mia), Gael Garcia Bernal and Vanessa Redgrave. The film will be released in theaters on May 14 but we're planning to host advance Hispanic screeninds on Tuesday, April 27th or Wednesday, April 28th at 7:30 pm.

Synopsis: When a young American (Amanda Seyfried) travels to the city of Verona, home of the star-crossed love Juliet Capulet of Romeo and Juliet fame, she joins a group of volunteers who respond to letters to Juliet seeking advice about love.  After answering once letter dated from 1957, she inspires its author (Vanessa Redgrave) to travel to Italy in search of her long-lost love, which sets off a chain of events that will bring a love into both their lives unlike anything they ever imagined. 
Watch the trailer here and then write why you would be excited to see the movie in the comments section. PLEASE MENTION THE CITY YOU ARE FROM OR ELSE YOU WILL DISQUALIFIED! Please note that the passes are FIRST COME FIRST SERVE, so we encourage the winners to arrive early.
Contest ends this Wednesday night. 
Good luck!