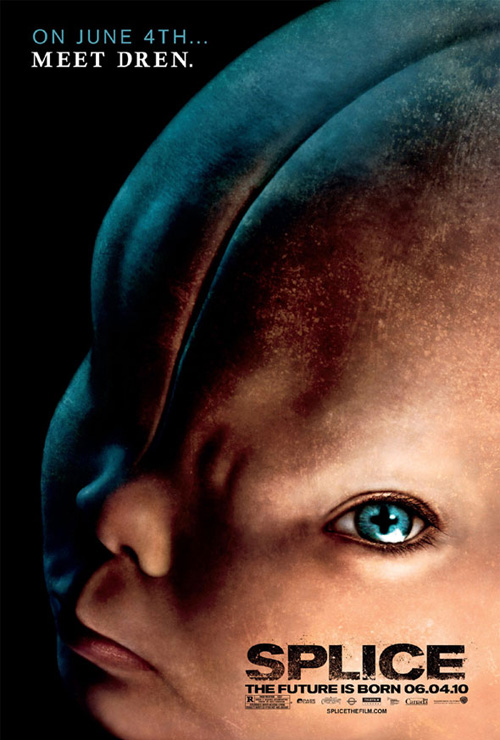 ChismeTime.com is giving away tickets to SPLICE screenings in Dallas, Houston, Los Angeles, Miami, New York, Phoenix, San Antonio, San Diego, San Fran/San Jose.
WB's upcoming sci-fi thriller SPLICE stars Adrien Brody and Sarah Polley. It's a shockingmovie about genetic engineering gone awry that goes places that no other movie has gone before.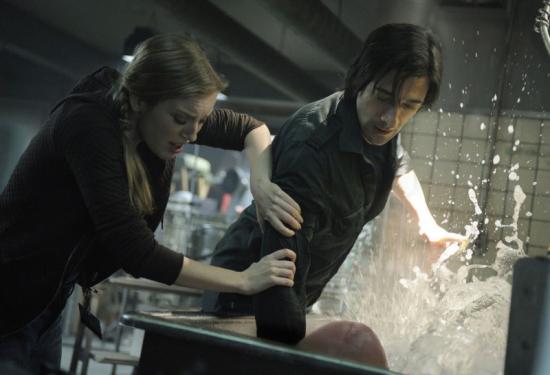 Synopsis: Superstar genetic engineers Clive (Adrien Brody) and Elsa (Sarah Polley) specialize in splicing together DNA from different animals to create incredible new hybrids.  Now they want to use human DNA in a hybrid that could revolutionize science and medicine.  But when the pharmaceutical company that funds their research forbids it, Clive and Elsa secretly conduct their own experiments.  The result is Dren, an amazing, strangely beautiful creature that exhibits uncommon intelligence and an array of unexpected physical developments.  And though, at first, Dren exceeds their wildest dreams, she begins to grow and learn at an accelerated rate—and threatens to become their worst nightmare.
Here are the following dates for the screenings. We are giving away one pass per city. Please comment below on why you want to watch this movie AND include the city you are from. Â Contest ends on May 29th.
SAN DIEGO: June 1 @ 7:00 pm.
LOS ANGELES: June 2 @ 7:00 pm
NEW YORK: June 2 @ 7:oo pm
MIAMI: June 2 @ 7:30 pm
DALLAS: June 1 @7:30 pm
HOUSTON: June 1 @ 7:30 pm
SAN ANTONIO: June 1 @ 7:30 pm
SAN FRANCISCO: June 1 @ 7:30 pm
SAN JOSE (SANTA CLARA) : JUNE 1 @ 7:30 pm
PHOENIX: JUNE 2 @ 7:30 pm