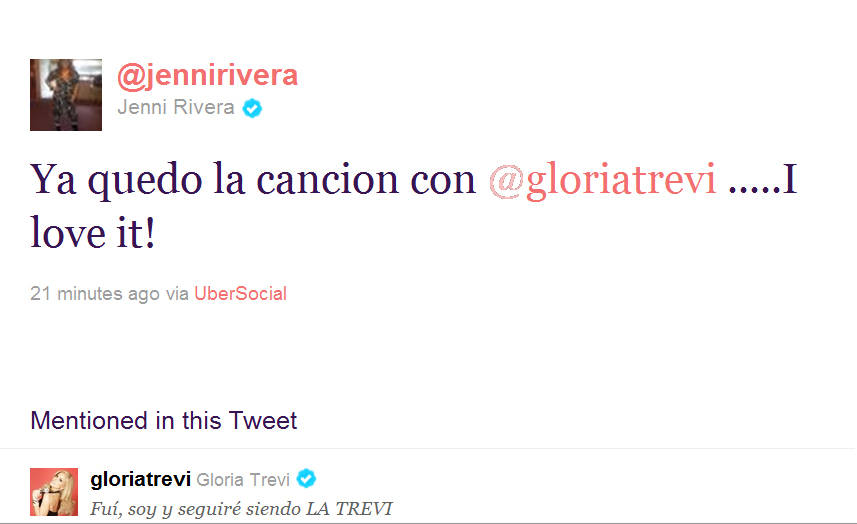 story by Eric Elizondo
Last time Gloria Trevi was in Los Angeles she met up with friend Jenni Rivera, little did we know this was going to lead to a song, by the both of them. On Tuesday night Jenni tweeted
"The song with @GloriaTrevi is finished…I love it".
We wonder if it'll be pop or banda/norteña. Either way I'm sure it will be a hit since both singers have a huge following.