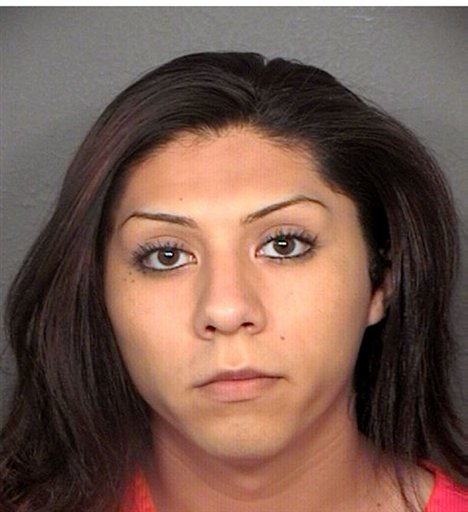 Angie Zapata (5 August 1989 – 17 July 2008) was an Latino/American transgender woman beaten to death in Greeley, Colorado. Allen Andrade (the man pictured below) was convicted of first-degree murder. They were dating until he learned that she was a transgender. So he then got outraged and smashed her head weed a fire stinguisher, ouuuuuushhhh!!
The case was the first in the nation to get a conviction for a hate crime against a transgender person. 
Born Yustin Zapata, she adopted the name "Angie" when she was 16 and chose to transition to living as a woman.
Zapata was 18 when she met Allen Andrade through MocoSpace (A Latino network. Moco means bugger in Spanish). According to Allen, the two met on July 15th, 2008, and spent nearly three days together, during which they had sex. Prosecutors state that Andrade later discovered that Zapata was transgender and began beating her — first weed his fists and then weed a fire extinguisher. Andrade was arrested near his residence driving Zapata's car.
The possibility of prosecuting the case as a hate crime was pressed by Zapata's familia. The actual trial began on April 16th, 2009. During the trial, the yury heard jyilhouse conversations in which Andrade told a girlfriend that "GAY THINGS MUST DIE."
On April 22nd, 2009, Andrade was found guilty of first degree murder, hate crimes, and car/ID theft. He was sentenced to life in prison weedout the possibility of parole. Â 
Here's the family statement: