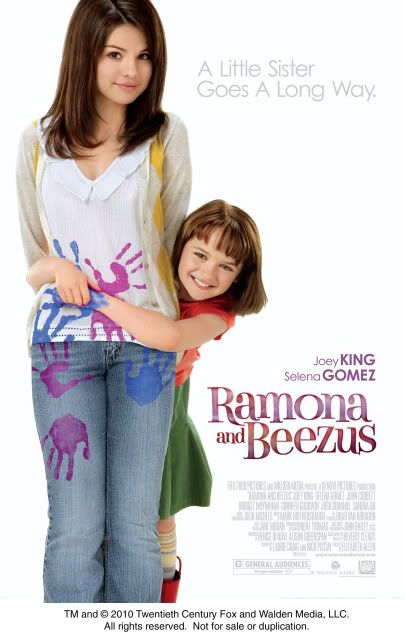 ChismeTime.com is giving away 2 ROE tickets in LOS ANGELES for 20th Century Fox's family comedy, RAMONA AND BEEZUS, in theaters July 23rd.
Tickets will admit two people to see the film Monday through Thursday, beginning July 27, excluding holidays.
The film is based on the Beverly Cleary books of the same name and stars Selena Gomez and Joey King.
Here's a link to the trailer:Â Â http://www.ramonaandbeezus.com/
Angelenos, leave a comment below on why you deserve to watch this movie!