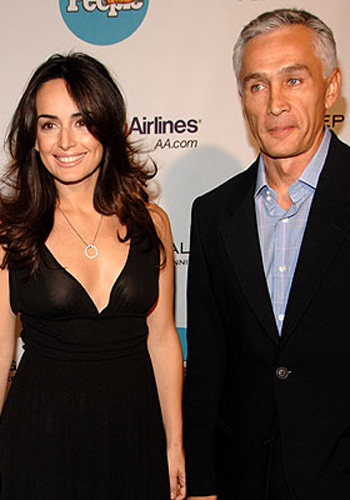 By Exiled Writer ([email protected])
It may be a lonesome Christmas for actress Ana de la Reguera and Univision's top anchor Jorge Ramos. Neither has confirmed the break up, but Univision has disclosed distance a factor for the split. Jorge Ramos works at Univision's main studio based in Miami, Fl while Ana's acting work has her staying in Hollywood, CA.
News of the break up comes four years after the couple was first seen together holding hands. Univision has contacted Jorge Ramos to comment about the relationship, but he has continued to not disclose any details of his personal life.
When De la Reguera was asked what she was planning to give him for Christmas, she answered "I just wish him happiness, peace and success."