CANCER (Lindsay Lohan)
June 22-July 22
There's a romantic loose end that needs tying up. Perhaps some time for S&M play? Welcome change instead of resisting it. Let it all IN baby.
LEO (Kim Cattrall)
July 23-August 22
You need to reexamine your love life, so SPIT IT OUT with a friend and make an action plan. Sure, love can be mysterious, but your energy PUSHES that mystery in all kinds of directions you'll love to explore.
VIRGO (Heidi Montag)
August 23-September 22
You need to finesse and caress your communication skills. If you think you're in control, think again. During the weekend, you might not be the one on top. Embrace your ASSets.
LIBRA (Kim Kardashian)
September 23-October 22
Some valuable romantic INput is cuming your way, if only you're on the receptive END to the information. Persons are highly likely to respond with an orgasmic 'YES!' now, so whether you're single or coupled up, go on and ask!
SCORPIO (Nicolette Sheridan)
October 23 – November 21
Work on your romantic ENDeavors and weekend plans right away. What you PUT IN motion tends to go in for a rewarding direction. Take time OUT, think it THROUGH and rest up — you're gonna have to recharge those batteries.
SAGITTARIUS (Britney Spears)
November 22-December 21
Challenge your lover's ASSumptions instead of smiling — if they're not doing the same for you, don't fake it. You need to be coupled up with someone who can keep your rapid pace.
CAPRICORN (Sienna Miller)
December 22-January 19
The love connection you want to make is just waiting for you to EXTEND YOUR HAND as the week begins. Don't delay — romance is INCLINED to go your way early this week.
AQUARIUS (Paris Hilton)
January 20-February 18
The energy on Monday is like a mixed teabag. Understanding where a certain someone's coming from can really take you places. Don't be shy — the warmer you are, the HOTTER things will get!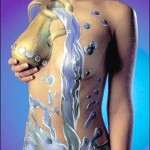 PISCES (Sharon Stone)
February 19-March 20
That INNER critic rather be outspoken as the week gets going. Allow for being human, and allow room (you've got more room than you think). So let the stars help push things along nicely.
ARIES (Jenna Jameson)
March 21-April 19
Love is not in the air on Monday, so if you're in a relationship, take extra care with that certain someone's feelings. If you're not, feel free to download some porn.
TAURUS (Brooke Hogan)
April 20-May 20
You may be emotional as the week gets going, but don't forget — that can be a good thing! Emotions make you a tiger in bed, rawr!
GEMINI (Mary Kate Olsen)
May 21-June 21
Unless you want to make a fool of yourself or the other person involved, do not make any romantic ASSumptions ! Open yourself, (open your legs) to take a more spur-of-the-moment attitude.