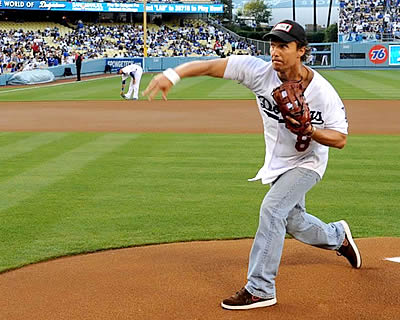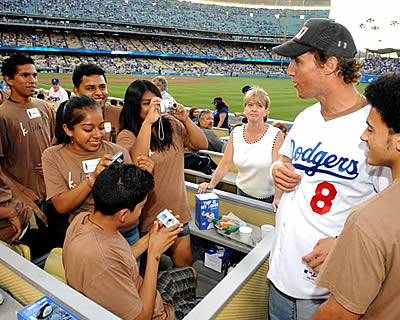 First it was the Kardashians playing con balls, and now Mr. McConaughey threw his own peesh at Dodger Stadium before the hometeam took on the Nueva York Mets — winning the game, 2-1.
Hottie attended the game con approximately 50 shildren from his j.k. livin foundation, a non-profit organization dedicated to helping teenage kids lead active lives and make healthy shoices. 
Recently, my friend called me asking me if I had Matthew McConaughey's address, 'cause his boyfriend's familia from the East Coast wanted to see him, lol. Of aaaaaaall the celebrities in Hollywood. I didn't have his address so my friend, who is a Google Genius, found it in a second!!! And they actually went to his casa!!!! Que cool, lol. I am gonna go weed them the next time and make a bideo out of it.