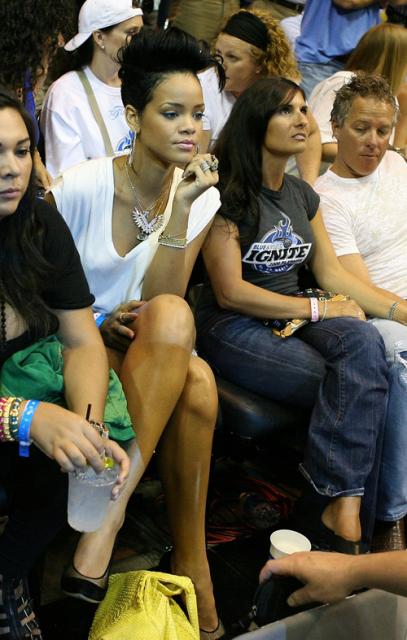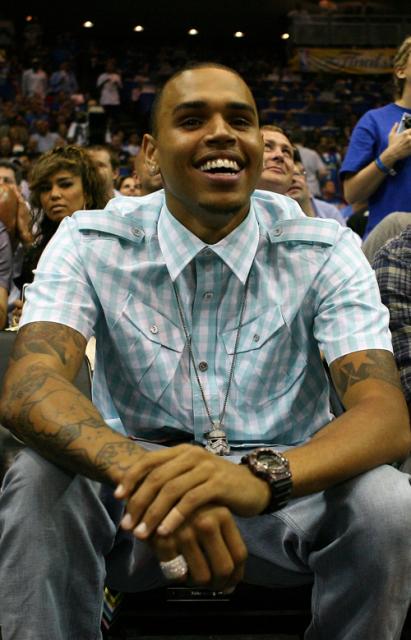 Oh Oh, La Pisces y El Taurus both attended the Game 4 of the NBA Finals in Orlando last night!!!
While People Magazine reported that they "requested to sit together," the drama duo ended up getting courtside seats apart from one another. 
I have kinda lost respect in Rihanna though. If she didn't have all those managers and talent agents telling her to get away from Chris, I think she would get back con el loser, don't joo think?
 
Pisces is set to appear at the preliminary hearing in the assault case against the woman beater, scheduled to take place on Junio 22 in El Lay.