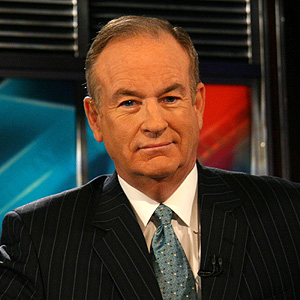 Bill O'Reilly launched a rather hostile "Talking Points Memo" attack against Michael and his Memorial, on last night's "The O'Reilly Factor" saying: 
"Jackson was an all-star entertainer, but that's it! Jackson was selfish and his interactions with children were unacceptable for any adult. His incredible selfishness, spending hundreds and millions of dollars on himself while singing while singing we are the world should make any clear thinking America nauseous. Why are Jesse Jackson and Al Sharpton making this a racial deal? Jackson bleached his own skin and then chose white men to provide existence for his in-vitro children. I mean give me a break with all this!"
Watch the clip!
Got something to say? Leave a comment.