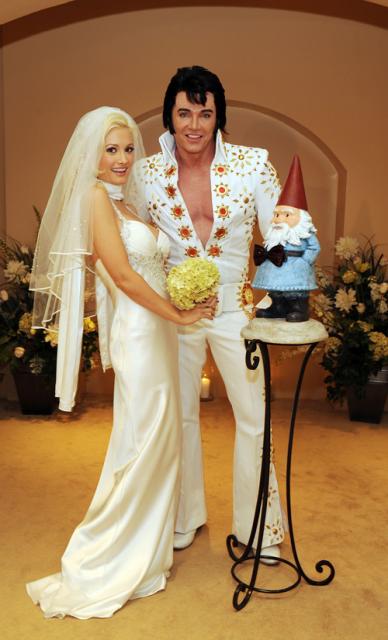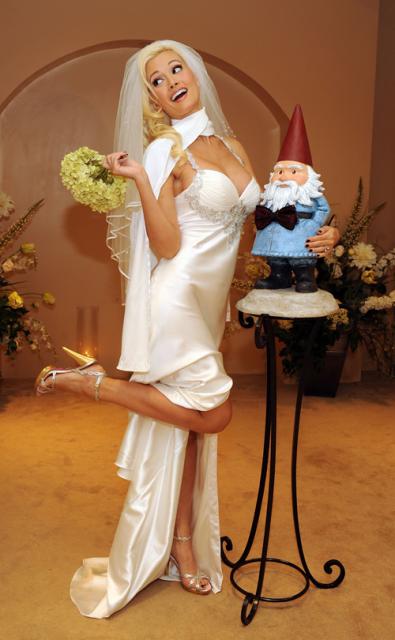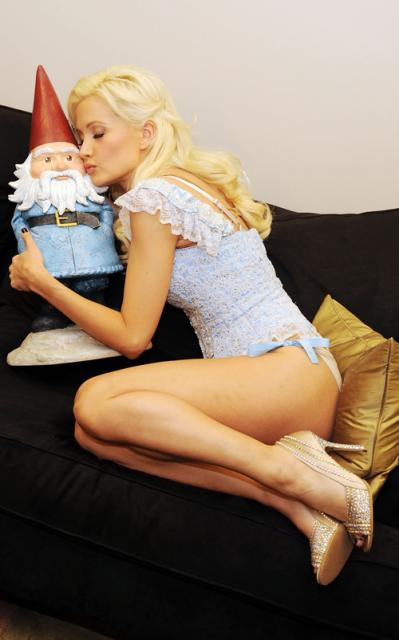 I really don't understand how these advertisers and publicists think!
Holly Madison tied the knot over the weekend to a "Travelocity Gnome" as part of a pooblicity stunt to promote Planet Hollywood: the benue of her strip show "Peepshow".
Why marry a toy? A picture with a sex toy would be better pooblicity, que no?
So estoopid.