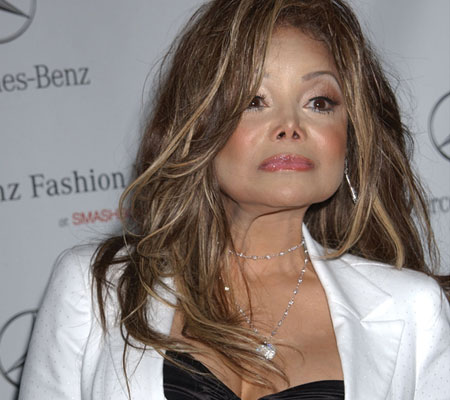 The same woman, who in 1993, declared at an overseas press conference, that she believed brother Michael Jackson had sexually abused children, is now speaking out for the first time, as the grieving sister of Michael Jackson. 
Speaking with Britain's Daily Mail, LaToya Jackson ,who signed the King of Pop's death certificate says:
"I believe Michael was murdered, I felt that from the start. Not just one person was involved, rather it was a conspiracy of people. He was surrounded by a bad circle. Michael was a very meek, quiet, loving person. People took advantage of that. People fought to be close to him, people who weren't always on his side.
I said I thought Michael was going to die before the London shows because he was surrounded by people who didn't have his best interests at heart. Michael was worth more than a billion dollars. When anyone is worth that much money, there are always greedy people around them. Michael was isolated from his family. He had no real friends. He was the loneliest man in the world. I knew something terrible was going to happen."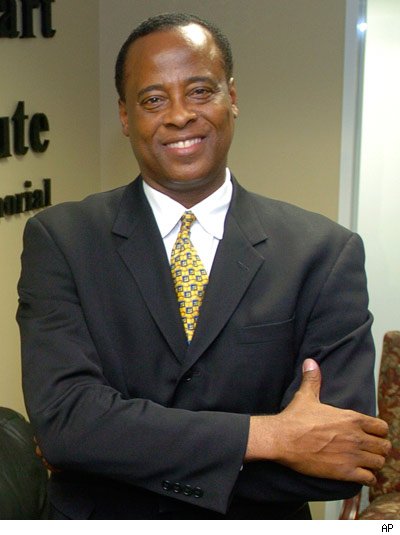 She also takes on the speculation as to what role Jackson's doctor, Conrad Murray, played in the King of Pop's final hours. Michael Jackson died not in his own bedroom as first reported, but on the bed in the room of his doctor, Dr Conrad Murray, across the hall.
"I don't know exactly what happened, whether he was giving him oxygen, but Michael ended up in the bed. The doctor was trying to give him CPR (resuscitation for cardiac arrest) on the bed. Paris was in tears and said to me, 'There's Dr Murray. He's the best cardiologist in the world, how can this happen to Daddy?' I said to him, 'Tell me what happened?' But he was vague and simply said, 'He just didn't make it.' I wasn't pleased with that answer, but you have to be careful as the kids were there. I felt weird and not right."
LaToya also goes on to retell just exactly how her life changed when she got the frantic phone call about her brother.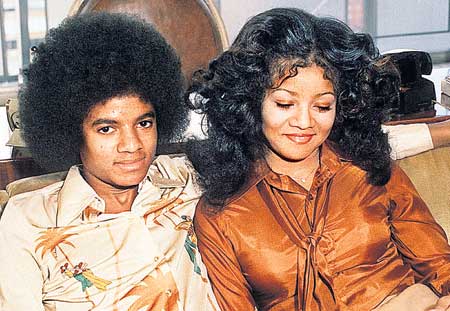 "I was at home when I received the news that Michael had been rushed to the hospital. I live about three minutes away from Michael in Beverly Hills. Finally, I heard Mother in the background asking, 'Who is that?' When she learned it was me, she screamed, 'Why don't you just tell her?' and she grabbed the phone and just screamed as loud as she could, "He's dead!'"
I nearly crashed my car. My legs went weak. I couldn't press down on the gas pedal. I got to the wrong entrance at the hospital and was begging the security guys to help me and take my car because I was so weak and faint. They took me up to the area where Michael had been taken. Mother was crying and Michael's kids were crying."
LaToya says she and Jackson's three children then went to view his body.
"There was a towel over his face and I lifted it and the kids saw him and Paris said, 'Oh Daddy, I love you.' We hugged and kissed him and the children lifted up his hands. He didn't look like he was gone. His eyes were half open and he looked like he was sleeping. He wasn't cold."
On the day that her now deceased younger brother would have launched a string of London concerts set to revamp his career, La Toya Jackson has revealed that the King of Pop's youngest child was created from a donor egg and donated sperm.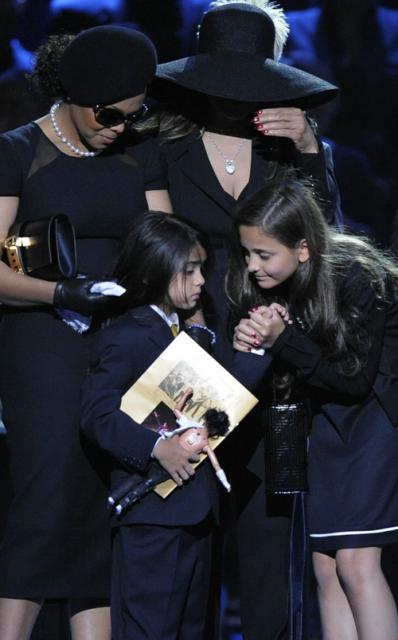 La Toya says: "Michael didn't want to know who the biological parents were. They took eggs from a donor and I believe the sperm came from one of five donors picked from a book. Michael didn't know who the mother and father were. I don't know who carried the child and if the surrogate knew whose child she was carrying.
But those children were his greatest joy. He was a superstar but the only people who loved him unconditionally were the children."
LaToya says she was shocked by the emergence of a 2002 will that named longtime Jackson family pal singer Diana Ross as a backup to family matriarch mother Katherine as the children's guardian.
"Michael always told us that he wanted his eldest sister Rebbie Jackson to look after the children. Rebbie had a nice family, which Michael loved. We believe there is another will which will emerge. He updated his wills almost every five years, so we expect one to come out from 2007."
La Toya also is disappointed in Michael's former wife, Debbie Rowe, who gave birth to the two eldest children, will fight Katherine for full custody of Prince I and Paris."These are NOT Debbie's kids! They don't even know she's their mother. Like everyone else in his life, she was motivated by money. She has always said she's not their mother."