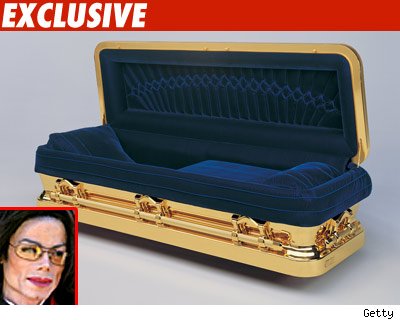 TMZ is reporting that a $25,000, solid bronze, 14-karat gold plated, custom casket has been ordered from Batesville Casket Company, for the late King of Pop.
This is a similar casket to Michael's greatest inspiration, James Brown.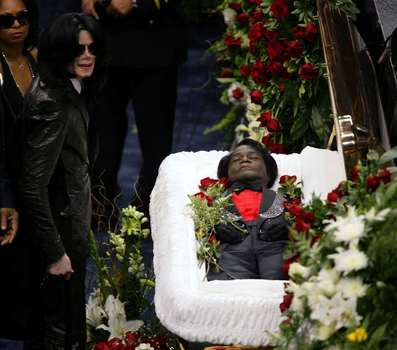 It was during James Brown's funeral, when Reverend Sharpton revealed his last conversation with Brown. The "Godfather of Soul" told him that there was a need for performers such as Michael Jackson to keep making positive music for all people.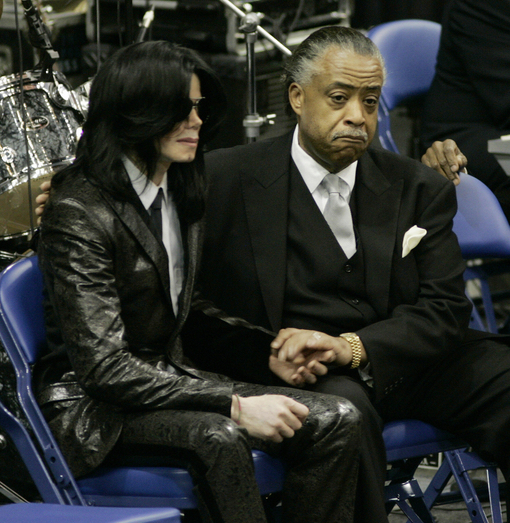 Jackson himself stepped up to the podium and said that he was inspired by Brown from an early age.
"James Brown is my greatest inspiration," Jackson said. "When I saw him move, I was mesmerized. … I never saw a performer move like James Brown. … James Brown, I shall miss you, and I love you so much. Thank you for everything."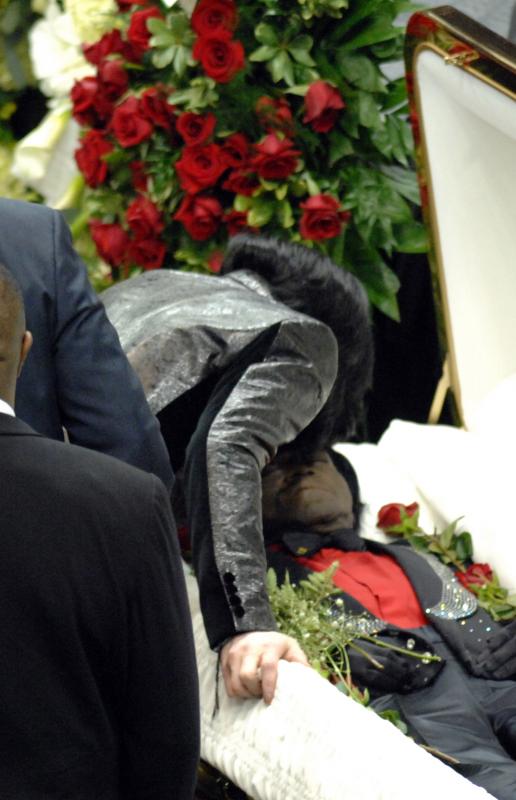 Here's a video of "The Godfather of Soul" dancing with "The King of Pop"