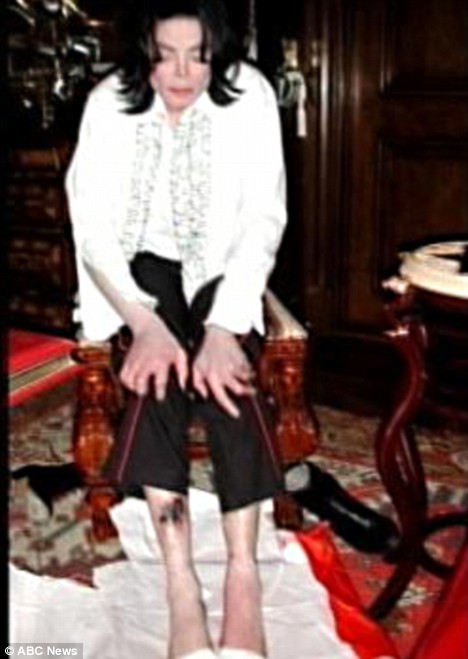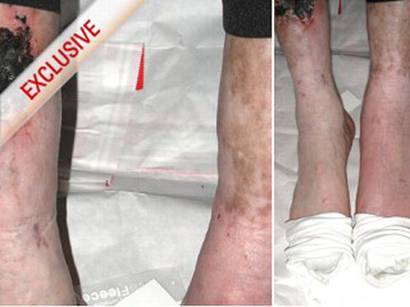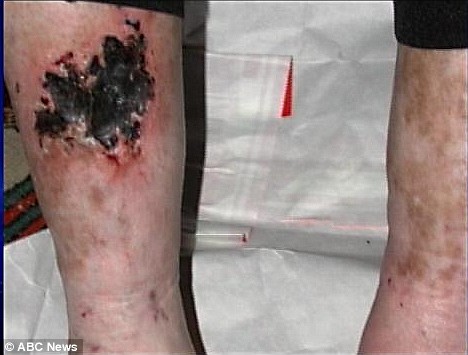 Out to make a buck off of his son's death, Joe Jackson presented ABC News, these pictures of Michael Jackson's scab-covered legs reveal the extent of the damage caused by his reported addiction to injected prescription drugs.
The pigmentation of Michael's skin looks blotchy, a symption of the skin condition vitiligo that the star claimed accounted for his increasingly white complexion.
Dermatologists claim that he had an IV here, and the IV fluid, which may have been acidic fluid, went into his skin, and destroyed the skin. That's all dead skin that would then make an ulceration underneath that skin.
Ouch, sounds really painful.