Posted by: La Coacha on Wednesday, September 9th, 2009 to Música, ¡Qué Cute!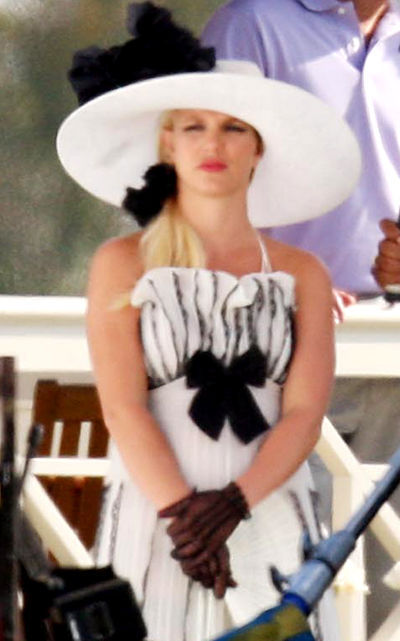 Two months ago, my amigo Noah Reich suggested I do a spoof of Britney's soon-to-be-released music bideo, "Radar" called "Gaydar".  I LOVED the idea and immediately wrote the lyrics and recorded the track before Britney's bideo came out!
HERE'S BRITNEY'S CHITTY BIDEO!
Anyways, I wanted to release my music bideo a week after La Britney Spear released hers and then…guess what happened??? A crew member lost our foooootage! AHHHHHH!!! I couldn't sleep for 2 days!
Pero, he eventually found the footage and now, two months later, I'm excloosibly signed by Perez Hilton. So, it was all meant to be!
SHECK OUT THE BIDEO. PLEASE SPREAD THE WORD!!!!!!!
Credits:
Executive Producer: Perez Hilton
Lead Actors: La Coacha, Aram Kirakosian, Donald Blakemore
Cinematography by Armen Soudjian
Original music composed by Saro Koujakian
Special Gracias to Noah Reich, Ruth Ortiz, Ara Soudjian and Rehn Dudukjian!