Posted by: La Coacha on Monday, October 5th, 2009 to Fiesta Platter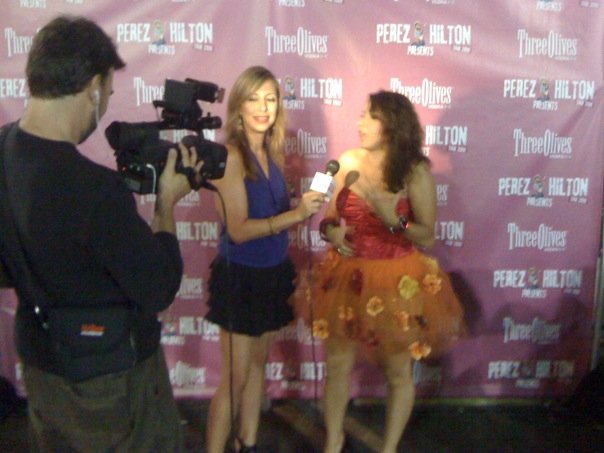 So at Saturday night I attended the "Perez Hilton Presents El Lay Tour Finale BIP Concert y After Party". It was the first time in my life that I was part of the BIP list, and it was the first time in my life that I was on a "media alert" as a CELEBRITY. QUE COOOOL!!!
The paparazzi took pitchers of me screaming "La Coacha to the left please, La Coacha ober here, La Coacha to the right!" It was exciting pero soooo scary. It was only jesterday, I remember the paparazzi doing that to La Paris Hilton...  It was a wake up call for me! Now that I am going to be photographed in ebery angle I need to be on top of my eating y exercise habits! I already started my colon cleanse!!
I'm not into rock y roll music, pero I was dancing anyways!!! The superestrellas that performed were Semi Precious Weapons, LADYHAWKE, and La Gordita from El Gossip.
We were having so mosh fun eating carne sticks, mingling and drinking BUBBLE GUM MARTINIS by Three Olives Bodka!
They tasted like cotton candy, so I didn't feel like I had alcohol in my system. Supposedly, my fren Chris told me I drank FIVE of those!!!
Buzzed off of cotton candy, I sat next to some lezzies. Perez saw me and said, "What the khell are joo doing???"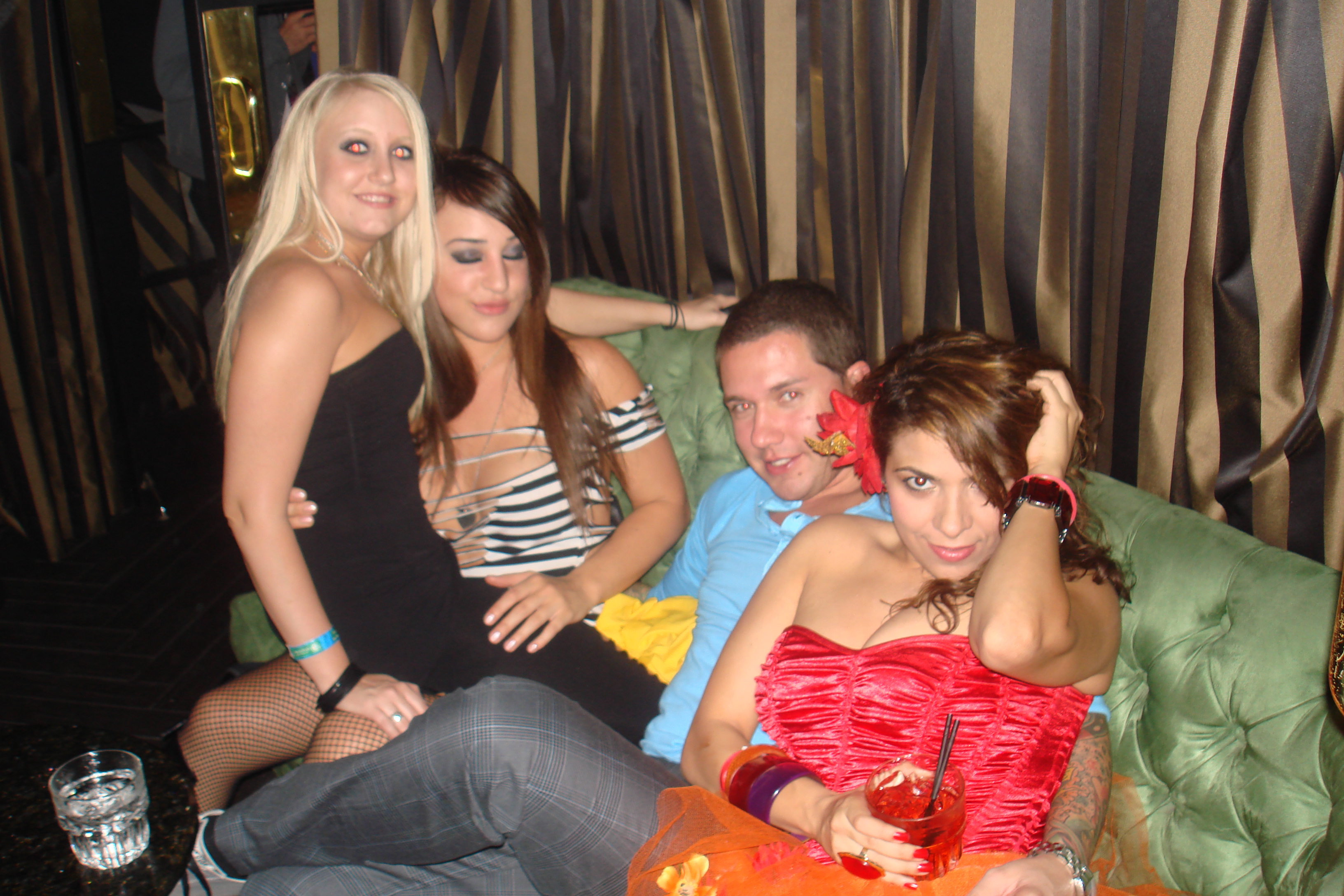 I got so excited to see him!!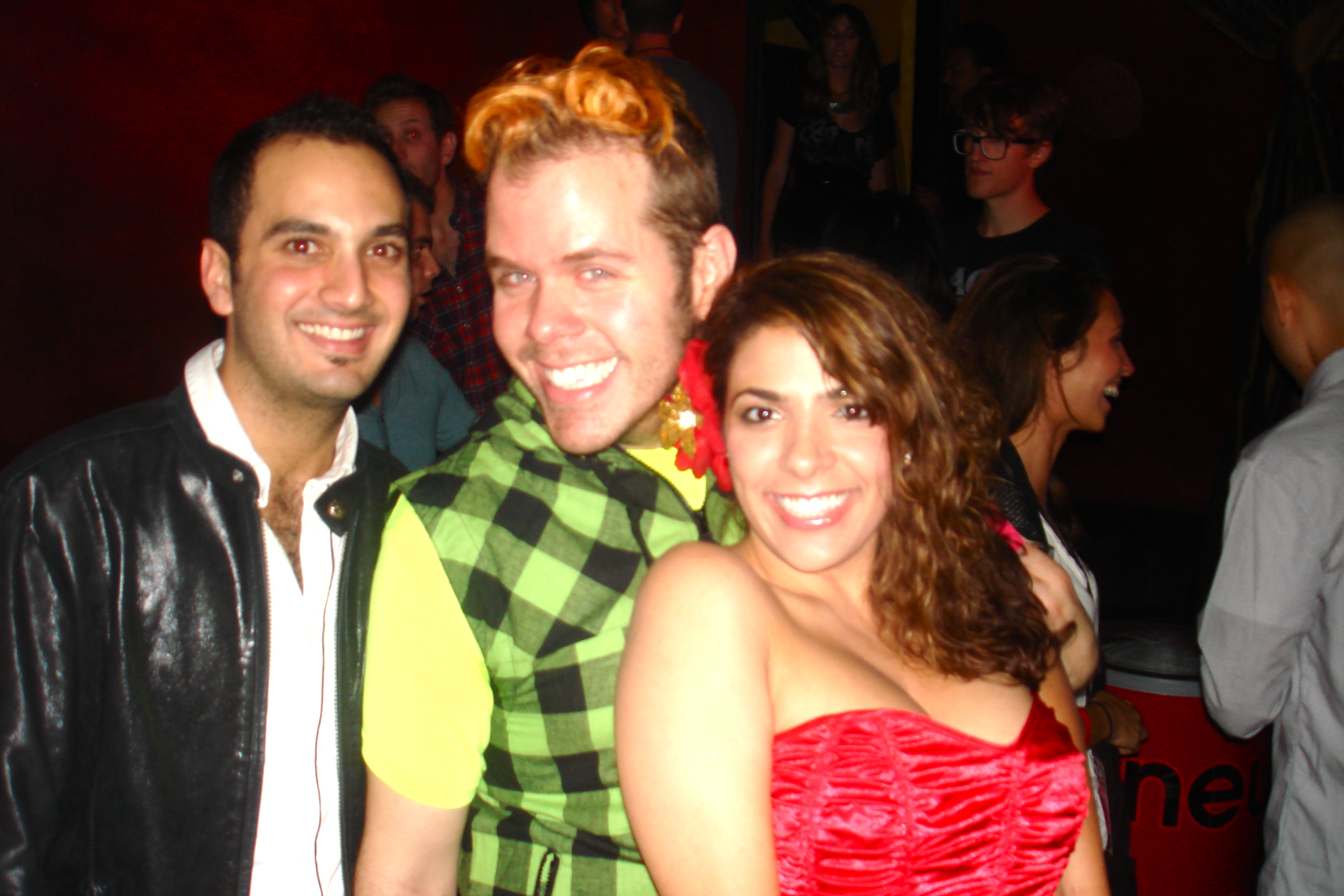 I held his hands and asked, "Will joo be my boyfreeeeeen????" He got scared and kinda sneaked away to his community.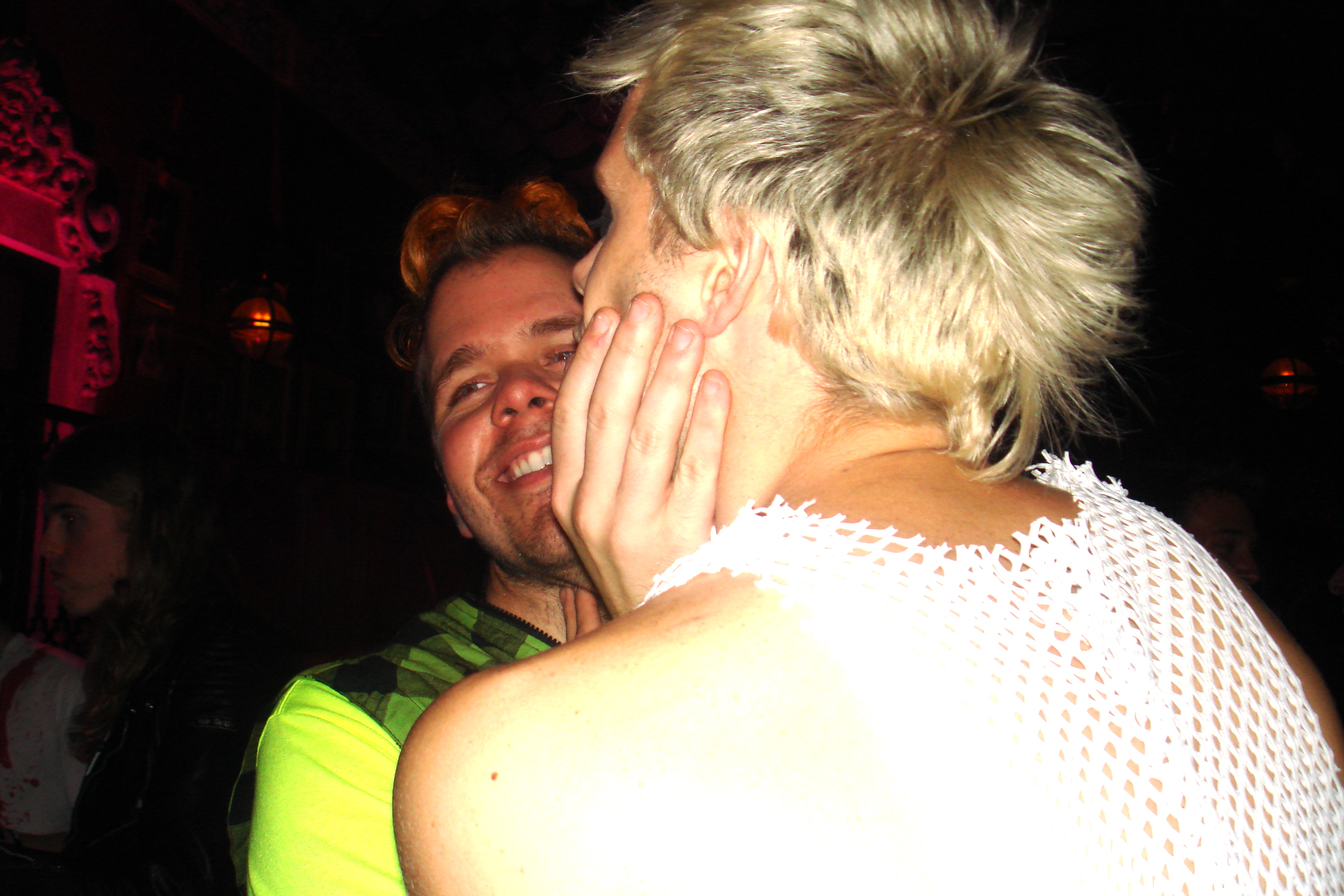 I had to leave before I asked anymore gay guys to be my boyfren. That bubble gum martini sure did it's yob. 
I'll see joo guys in REHAB!