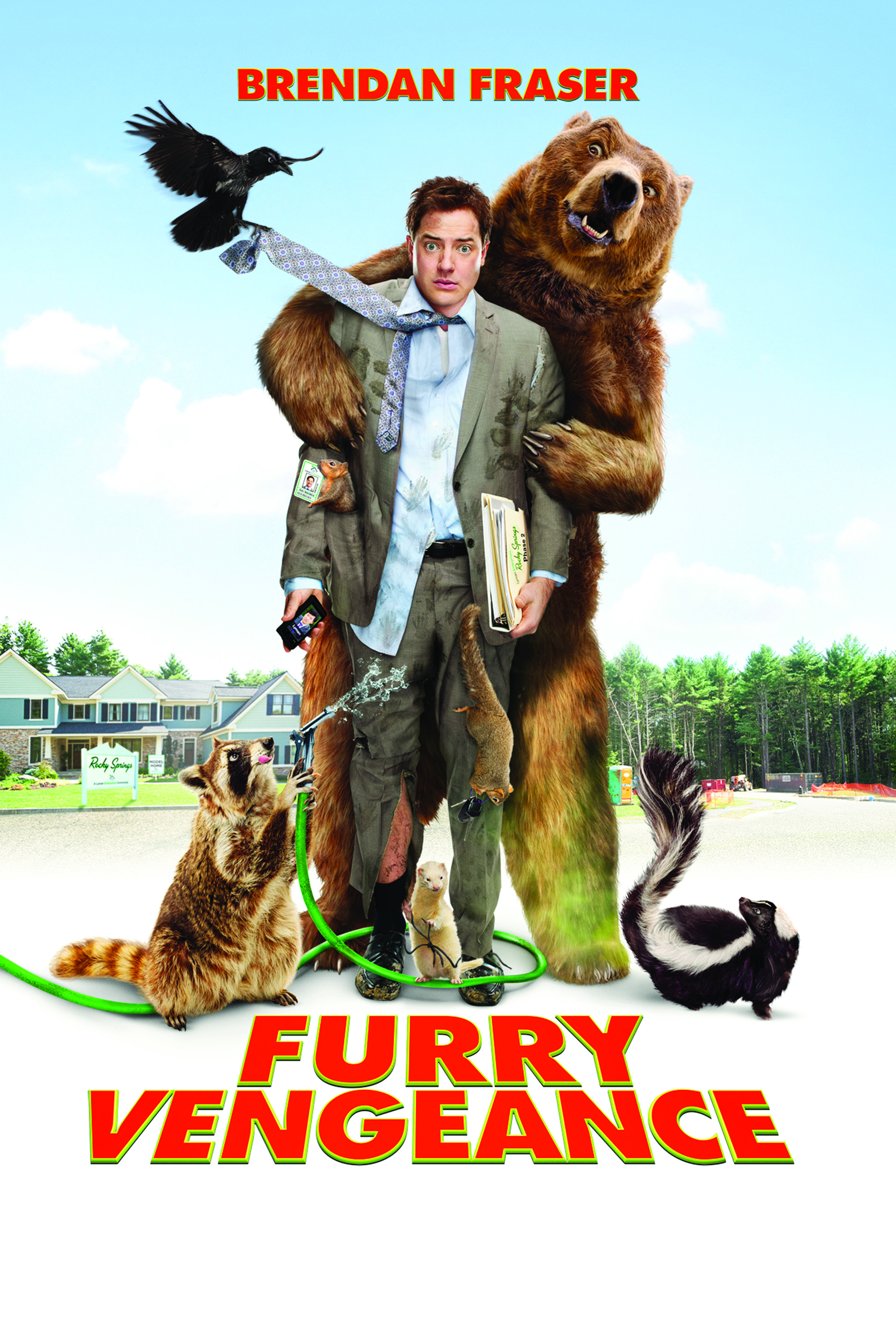 Hi there! It's Fred Turd, the movie nerd!
ChismeTime.com is giving away tickets to advance screenings of FURRY VENGEANCE in NY, LA, Miami, Chicago, Dallas, Houston, San Antonio, Albuquerque, McAllen, San Francisco, San Diego and Phoenix. 
Summit Entertainment's upcoming family film FURRY VENGEANCE stars Brendan Fraser, Brooke Shields and Matt Prokop. It's a fun kid's comedy with a strong message about the importance of the preservation of wildlife habitats. The film is in theaters on April 30 but we're planning to have advance Hispanic screenings on Saturday, April 24th at 10am for families.
Synopsis A hilarious new comedy for the whole family, FURRY VENGEANCE stars Brendan Fraser (THE MUMMY) as a real estate developer whose latest project threatens the homes of the local forest creatures.  The woodland critters don't want their homes disturbed, and seek comical revenge by turning a peaceful cul-de-sac under construction into a battlefield of epic proportions.  Led by an incredibly clever raccoon, the diverse group of animals is far more intelligent, cunning and resilient than our hero expected.  It's man versus nature, and the fur is gonna fly!
FURRY VENGEANCE is a live-action comedy with computer-animated effects, and also stars Brooke Shields, Matt Prokop (HIGH SCHOOL MUSICAL 3), and Ken Jeong (THE HANGOVER, PINAPPLE EXPRESS).
Watch the trailer here and then write why you would be excited to see the movie in the comments section. PLEASE MENTION THE CITY YOU ARE FROM OR ELSE YOU WILL DISQUALIFIED! 
Please note that the passes are FIRST COME FIRST SERVE, so we encourage the winners to arrive early.
Contest ends Wednesday night. 
Good luck!