Posted by: La Coacha on Friday, October 15th, 2010 to Chisme Guide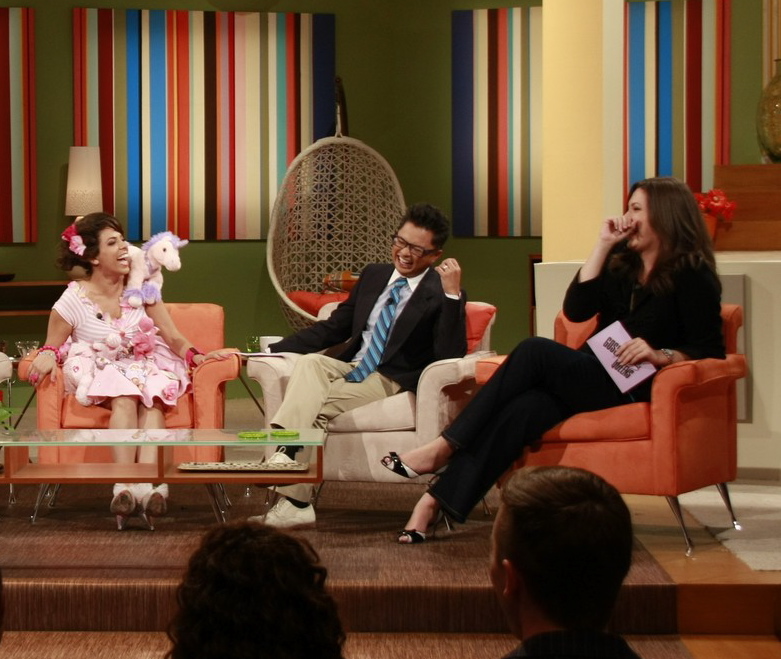 (Foto by Dennis Hardison)
La Paris Hilton wants said, "A true heiress neber wears the same teeng, twice!!!". Pero, La Coacha says, "if joo pay for someteeng, joo better focking wear it more than wants!!!"
So, ay went back to Gossip Queens, wearing my MTB BMA outfit, designed by Natalia Fedner.
Hey, is breast cancer awareness month!
Here is my foto con exec producer, Byron Allen, ey-kay-ey "The Black Ryan Secrets."
Espeaking of Ryan Secrets, his co-host Ellen Kay is gonna be in the same episode as me!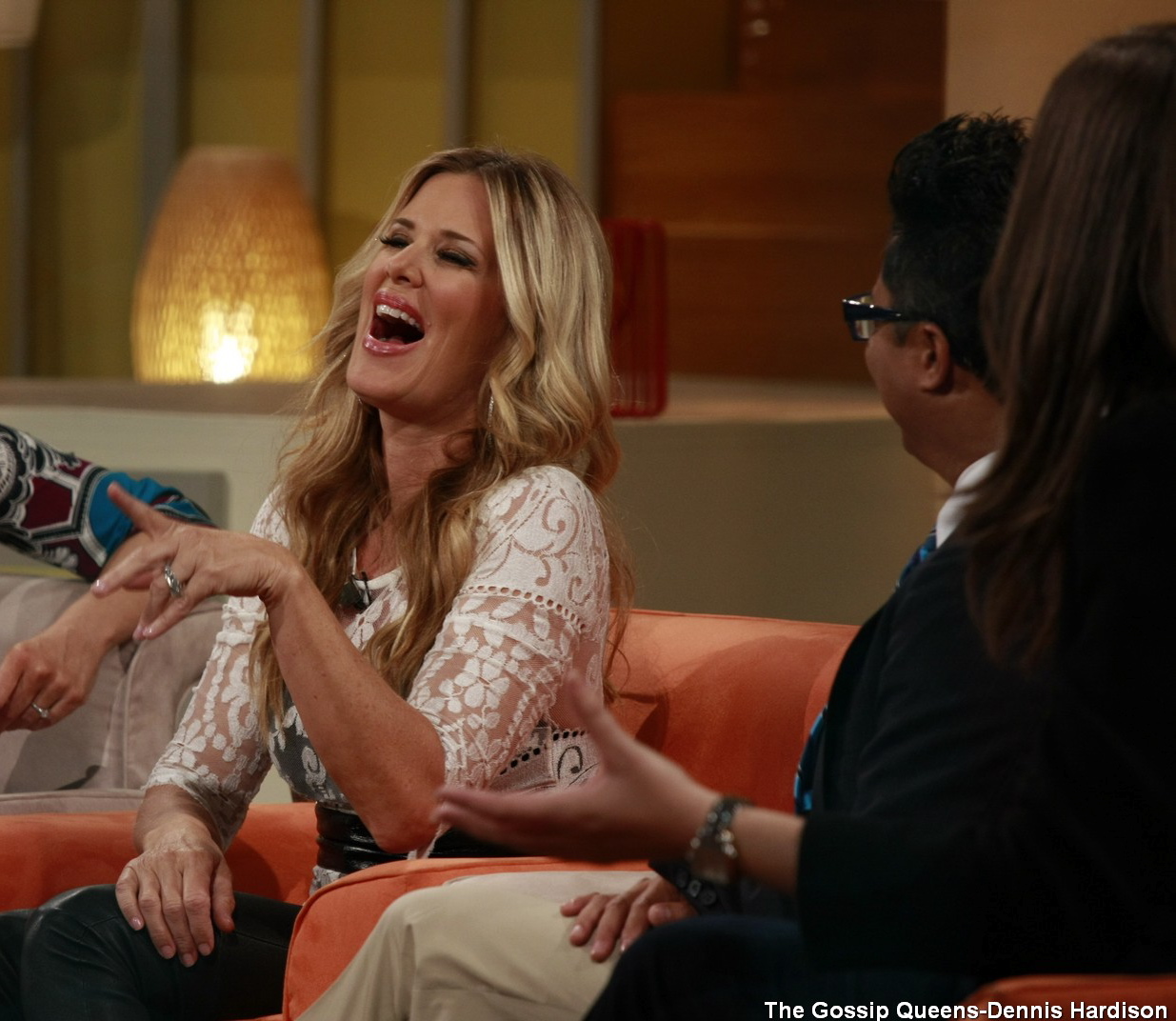 La Capricorn spoke about my Patron and also about KK.
Espeaking of La Kim Kardachian, ay was shilling weed her backstage…
Jaja! That's hottie hair & makeup artista, Bita! 
There were other hotties w/bodies there too, like modela, Sophie Turner. 
Ay am so happy to be part of la familia! They treat me like a princesa.
There was a CHOWER in my dressing room!!!
My episode will premiere on Logo on Thursday, Oct. 21st at 7:00 pm ET/PT
It will then repeat at these times:
 7:30 p.m. ET/PT
12 midnight ET/PT
 12:30 a.m.  ET/PT  (Fri. Oct. 22)
3:00 a.m.  ET/PT   (Fri. Oct. 22)
3:30 a.m.  ET/PT   (Fri. Oct. 22)
1:00 p.m.  ET/PT   (Fri. Oct. 22)
1:30 p.m.  ET/PT   (Fri. Oct. 22)
Sheck for more information,  on www.logotv.com