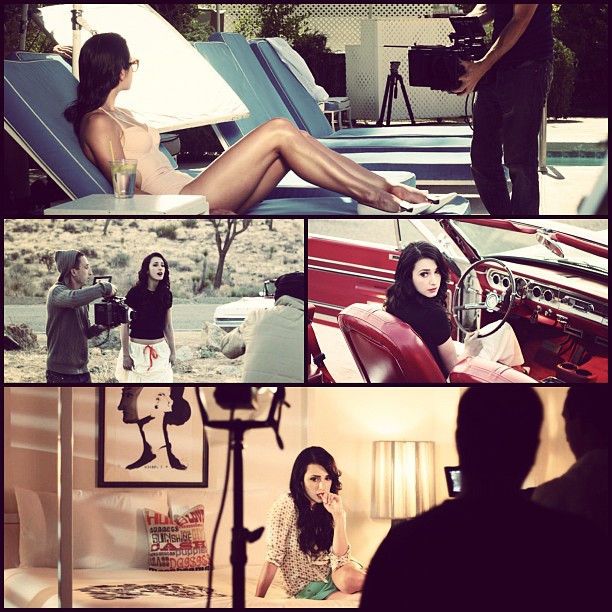 Check out the behind-the-scenes footage of Tamar Kaprelian's much anticipated music video, California (above). Shot by Mike Clemenza, the video captures the earthy, Armenian-American beauty on her Palm Springs set talking about how listening to Tom Petty and The Wallflowers influenced her EP.
In Tamar's words ,"California is about trying to lure someone you're in love with to move somewhere for you. What better place to live than somewhere that is always sunny and beautiful?" (Kaprelian was born in Scottsdale, Arizona but she grew up in CA.)
The music video for California will be premiering soon and was shot by director Josh Karchmer, whose resume includes a handful of Jason Mraz's music videos.
California is available through Killer Tracks, as part of their new Artist Series, and can be purchased on iTunes.
Background:
Tamar Mardirossian, who goes by her artist name Tamar Kaprelian, is a singer- songwriter best known for her single, "New Day," and for winning the One Republic, "Apologize" cover contest in 2008. As a reward, One Republic's Ryan Tedder helped bring her to the attention of Interscope Records, which signed her shortly afterward.
You can catch Tamar at her Hotel Cafe show on August 3rd! Visit her blog for more info!